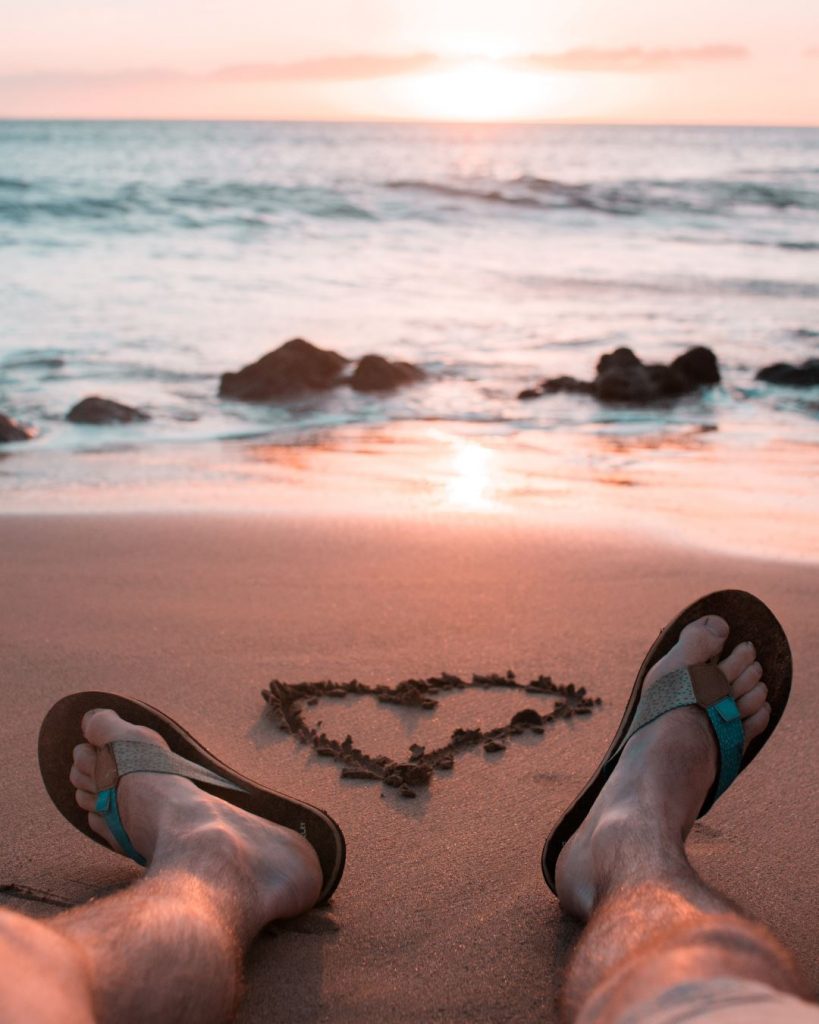 Lately, I've  been humming a particular love song aside from the usual Christmas music. If you heard of Miley Cyrus' Malibu you know what I mean by how it catches you with its lyrics and cords. It makes me want to learn to play a guitar and sing-along. The real catch for me is the heart of this love song. There is an untamed power in the candor of being in love. Just look at how the song began:
I never came to the beach, or stood by the ocean
I never sat by the shore, under the sun with my feet in the sand
But you brought me here
And I'm happy that you did
'Cause now I'm as free
As birds catching the wind
This not what you might expect posted during Christmas. I prepared three or four drafts ranging from family, gifts, forgiveness, to being a recluse during Christmas for posting. They all fell on the wayside. But this topic woke me up at 4 am. Perhaps it is due to listening to the song so many times just trying to capture the music and hoping to personalize the lyrics later. Perhaps due to feeling the same way about my husband and showing how significant he is in my life.
Many of our family and friends didn't make it to our very intimate wedding celebration to witness how much I love this man. I still remember gushing about our engagement to family, friends and co-workers. My heart flutters just thinking of him even when he is right beside me. I wanted to share the sacrifices he has done for me, the surprises he has sprung up on me, the places we discovered together, and the lessons we are both learning in the relationship.
I remember, when I was young, asking the grown-ups how they know their spouse is the one. Their answers varied but what struck me is how many said "I just knew". I could tell you the same answer came to me. I just knew that he is the person I am willing to take on this life's journey, to learn more from, to be open and honest with, and to be in this relationship course. I can't help but sing the chorus of the song Malibu while writing this part of the post.
But here I am, next to you
The sky's so blue in Malibu
Next to you in Malibu
My thoughts then wandered back to the theme of this celebration. Could we understand that Christmas is the heart of a love song God wants us to hear? He sacrificed so many things to draw us back to him. We have to see beyond the curtain of religion and overzealousness of others to fully comprehend what Christmas is all about–a gift for a real lasting relationship with him. There shouldn't be any reasoning behind it, it's all about God giving an ultimate sacrifice because he loves us. He really does. So amidst the busy-ness of the holiday, let us hear the strings of the love song's melody.
We are just like the waves that flow back and forth
Sometimes I feel like I'm drowning
And you're there to save me
And I wanna thank you with all of my heart
It's a brand new start
A dream come true
In …
Disclaimer: Any mentioned lyrics of the song Malibu that are all in italics are written by Miley Cyrus and Oren Yoel. I claim no ownership.